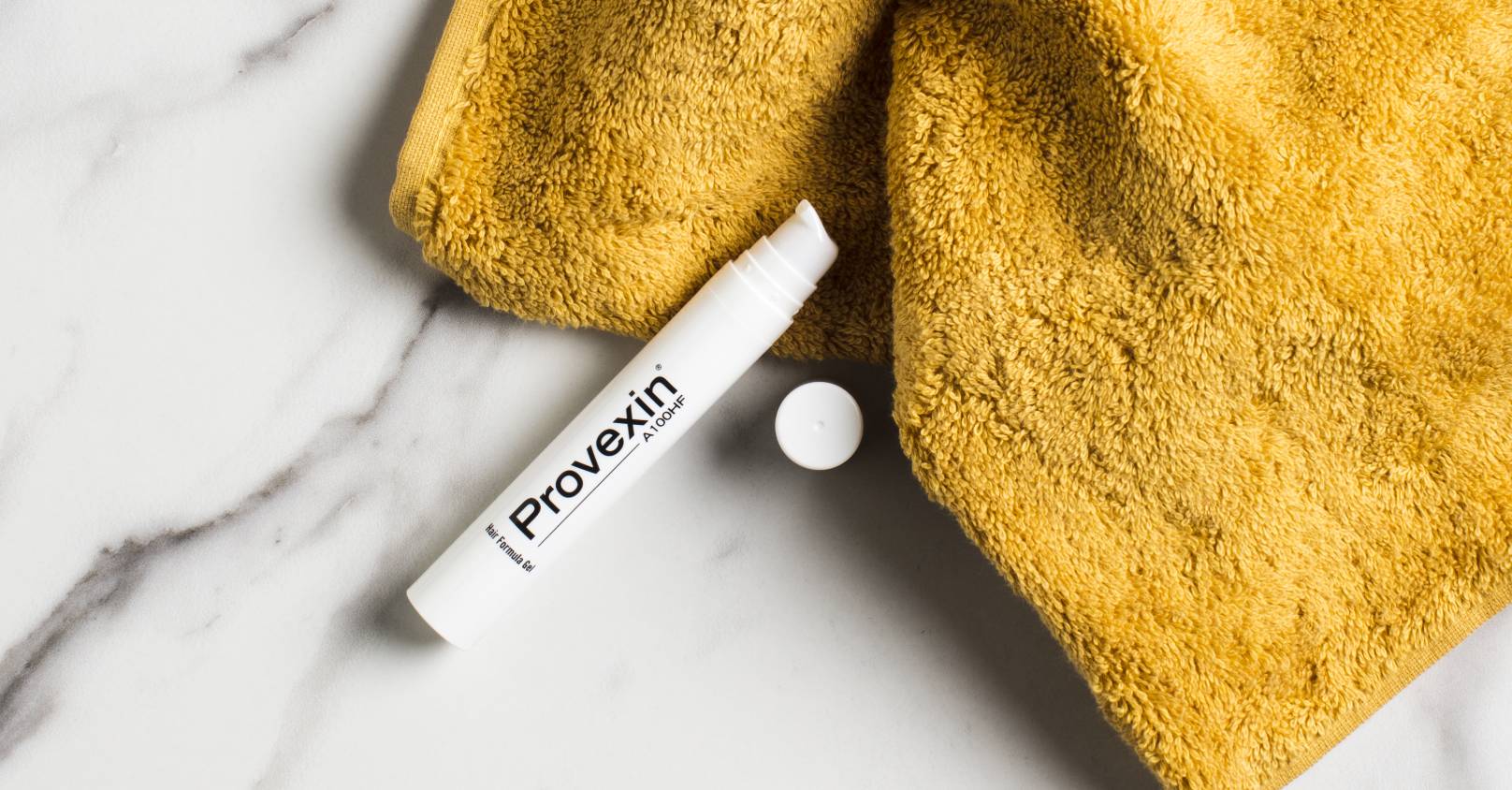 Provexin®A100HF - Hair Growth Formula
Provexin® A100HF has a documented effect on androgenic alopecia (hereditary hair loss). As many as 95% of all men who lose hair have androgenic alopecia. The degree of hair loss is usually a combination of heredity, hormonal factors and increasing age.
Provexin® is EU-registered medical device class I.
Provexin® can help you:
Get back hair you have lost
Prevent further hair loss
How does Provexin® work?
Provexin® contains 1,5-pentanediol, the patented pollen extract A100, as well as the micronutrients vitamin E, biotin and zinc.
It is an easy-to-use home treatment. You simply massage the product on the affected area twice a day - morning and evening. You do not wash it out and you can style your hair as usual afterwards.
Hair growth takes time, and it is individual how quickly you experience the effect. It can take 5-7 months before the results become clearly visible. The first hair that appears will be thin and unpigmented - later your normal hair will start to grow.
The product is not miracle cure for hereditary hair loss, but will remove the effect of the problem as long as you use the product.
Where can you purchase Provexin®?
Provexin® in distributed by Norvital AS and can only be bought online. We are currently selling Provexin® in Sweden, Norway, Denmark, Finland and Czech Republic. When you order Provexin® you sign up for a monthly subscription:
There is no binding period or notice period
You have 14 days full return policy
A new package is sent every four weeks
To order Provexin®, please visit the appropriate link below:
(NB: We currently do not ship outside the countries in the list).